The Tumut Art Society is excited to announce that our 64th Annual Art Show will be both a physical and virtual show for the first time. The physical show will be held at the 5Ways Gallery & Studio and the virtual show will be available online via our 2023 Exhibition website. 
31 March – 16 April 2023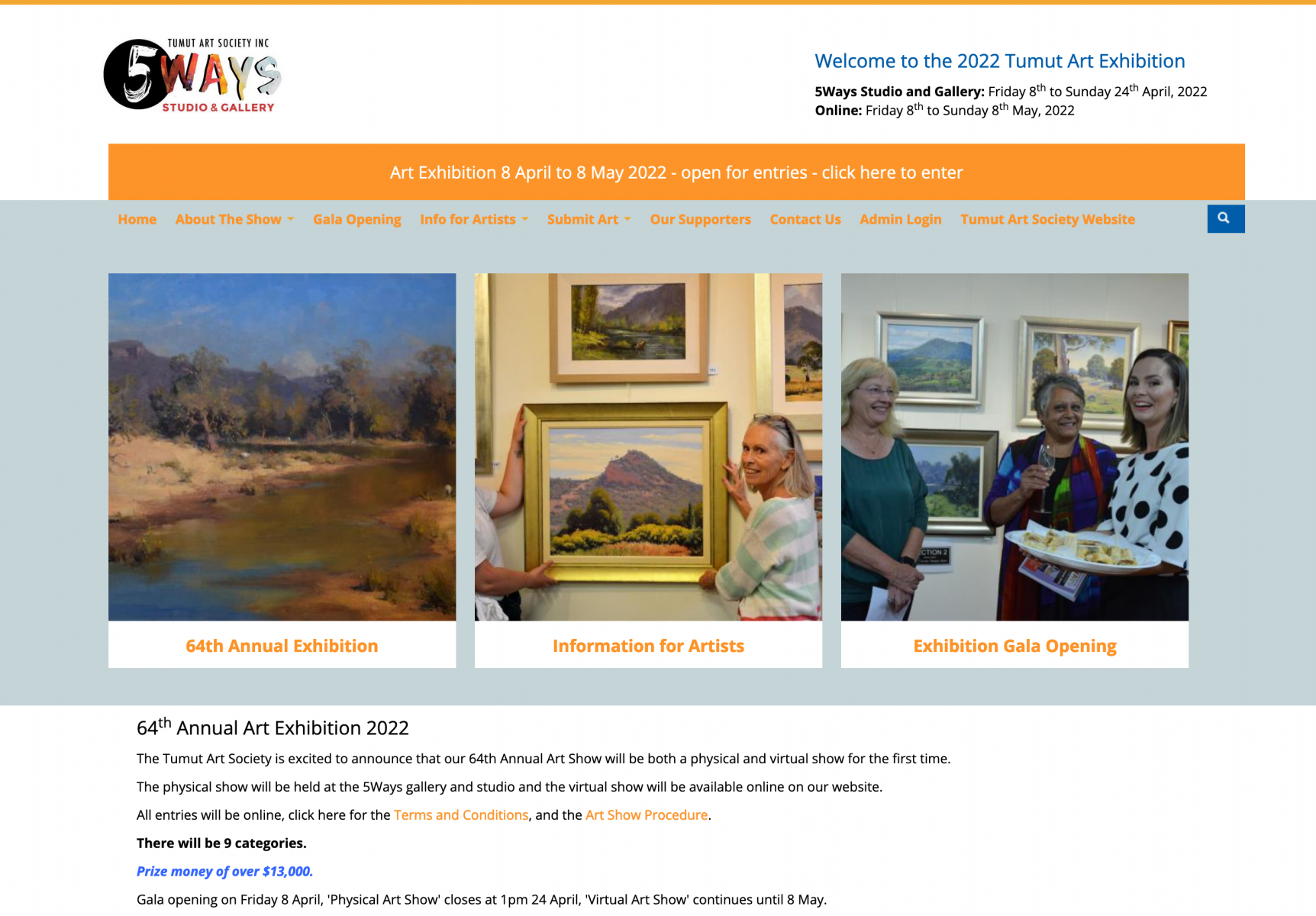 All entries are online via our dedicated exhibition website through Gallery 247 … follow the link below
There will be 9 categories: Open, Local Scene identifiable by title, Oils, Watercolours / ink & wash, Acrylics, Pastels, Works on paper, Fibre art, and a Small painting section. Other prizes including an Acquisitive prize, Printmaking award, People's choice, Hanger's choice and Local Artist Encouragement awards and will make up the total prize money of $14,000.
Opening night Fri 31 March
OPEN DAILY 10am to 4pm
Sat 1 April to Sun 16 April 2023
Closing 1pm Sunday 16 April
---
Held annually over two weeks, including Easter, the Tumut Art Society annual Art show always attracts entries from around Australia.
Tumut has a very strong reputation as one of the strongest and most competitive regional art shows in New South Wales. We are well supported by Sydney artists and beyond and the skill of the artists represented is tremendous, we again have received many innovative and powerful art works.

Gallery curator Jennie Forster
Landscape paintings usually dominate regional shows with still life, animals, portraits, abstracts as well as urban scenes and seascapes hung on Sunday by an enthusiastic band of volunteers. This group also voted on the 'Hanger's Choice' which will be revealed on the opening night
A visit to our local art space is a must for all creatives and those who just like to look. All paintings will be for sale.
Contact us or call Jennie Forster on 0409 829 419 for more information.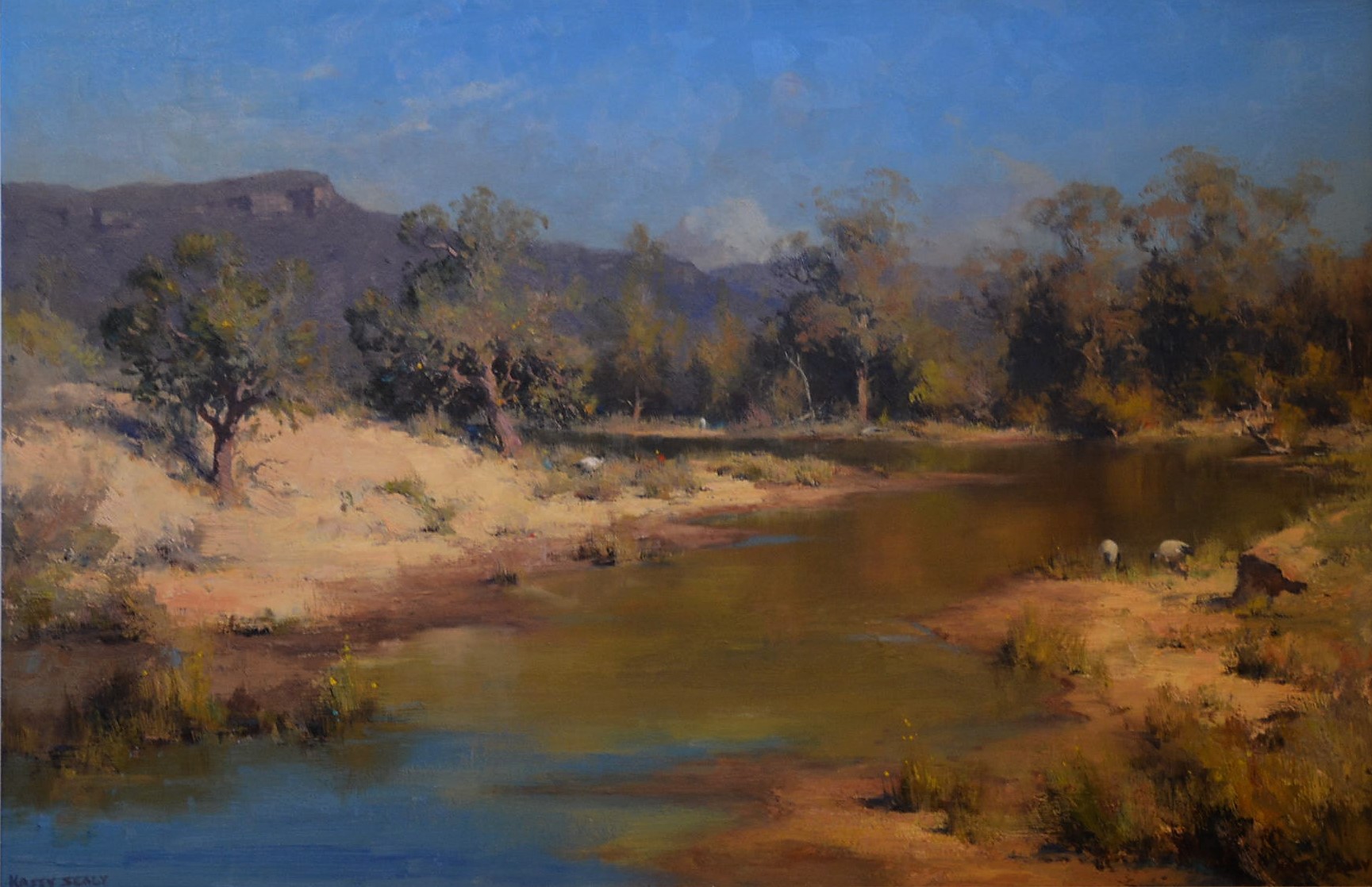 WINNER SECTION 1: Snowy Valleys Shire Award (Any Medium) – 2021
No: 138 Kasey Sealy 'Tidal Backwater, Urunga'
Judges comment:
The most sensitive use of oil paint with so many subtle tone yet holds together as a complete work. Everything about this piece is understated and subtle except for the intense Cerulean in the sky juxtaposing against the warm gold of the water. This work represents traditional Australian imagery.