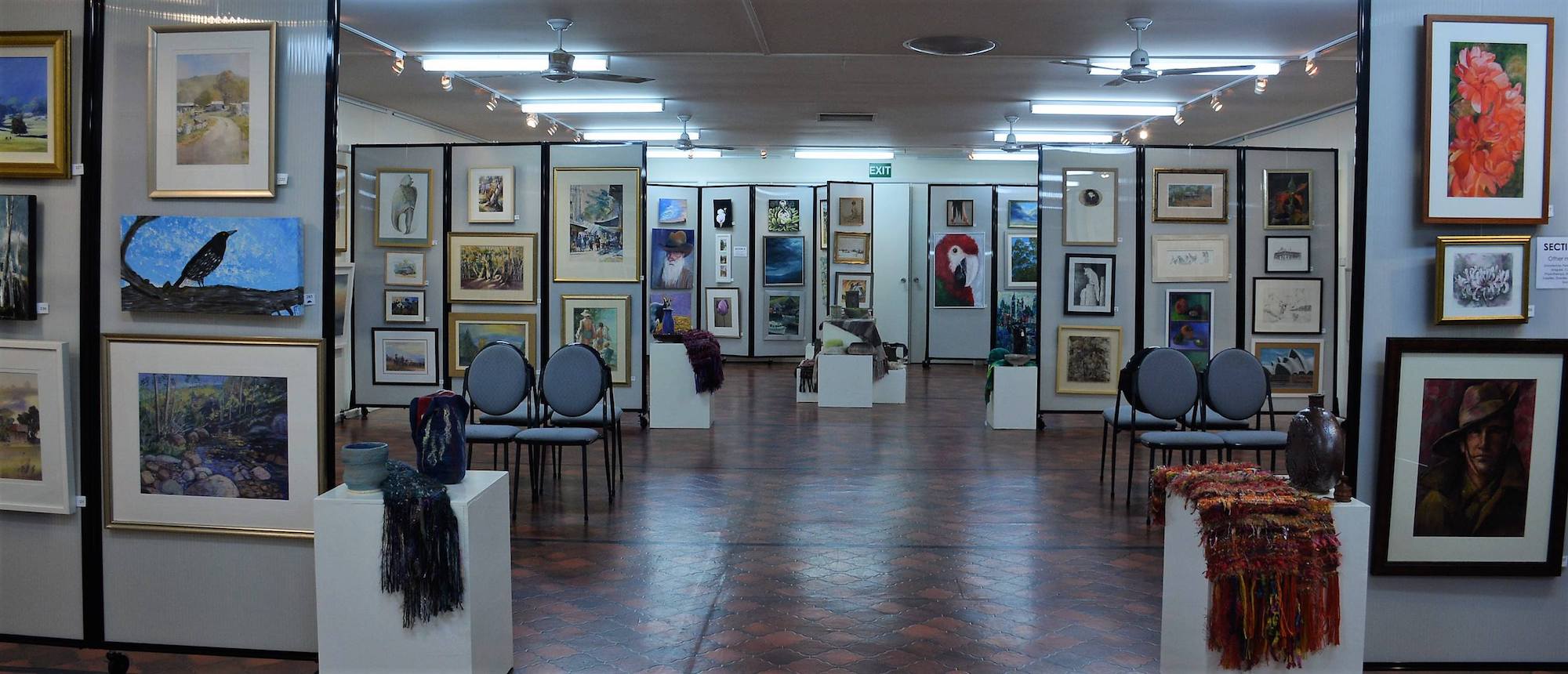 64th Annual Art Exhibition
Over $10,000 prize money
8 April to 24 April 2022
Save the date!!
Opening night Fri 8 April
OPEN DAILY 10am to 4pm
Sat 9 April to Sun 24 April 2022
Closing 1pm Sunday 24 April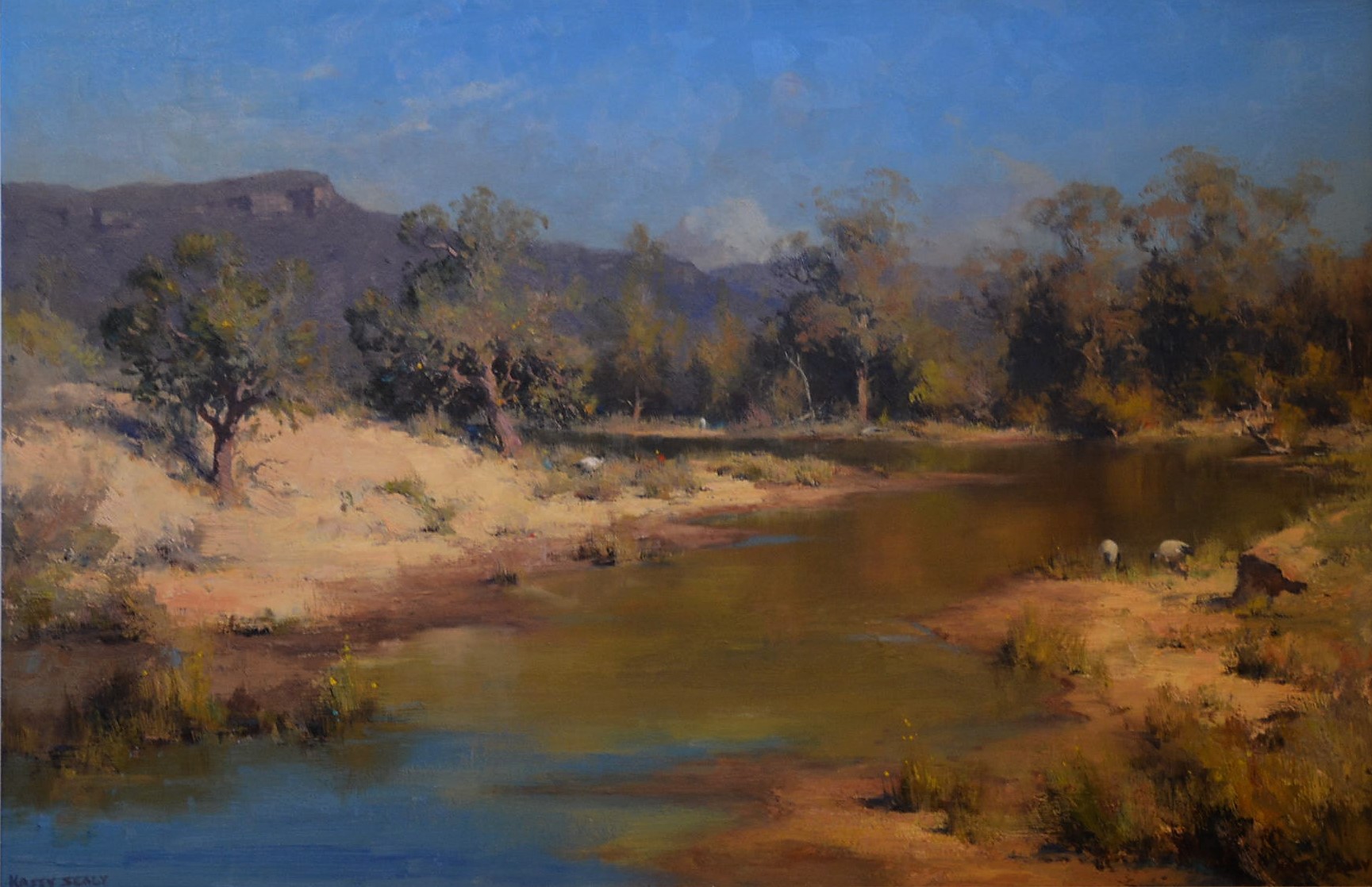 WINNER SECTION 1: Snowy Valleys Shire Award (Any Medium)
No: 138 Kasey Sealy 'Tidal Backwater, Urunga'
Judges comment:
The most sensitive use of oil paint with so many subtle tone yet holds together as a complete work. Everything about this piece is understated and subtle except for the intense Cerulean in the sky juxtaposing against the warm gold of the water. This work represents traditional Australian imagery.
View the full listing of Judges comments and winners for 2021.
---
Held yearly over two weeks, including Easter, the Tumut Art Society annual Art show always attracts entries from around Australia. This year there are well over 300 entries over the 9 sections with works that have been painted over the last two years being eligible. With art being such a strong motivator during isolation periods TAS expected a higher than usual outstanding array of subject matter and mediums to be on show in the exhibition, they have not been disappointed.
Our judges for the art prizes are, for fine art, Herman Pekel, from Melbourne and for the Fibre Art, Bev and Trevor Reid from Canberra. All three judges are internationally renowned and will be busy pondering for hours over the winners with a large variety and high calibre of works to choose from.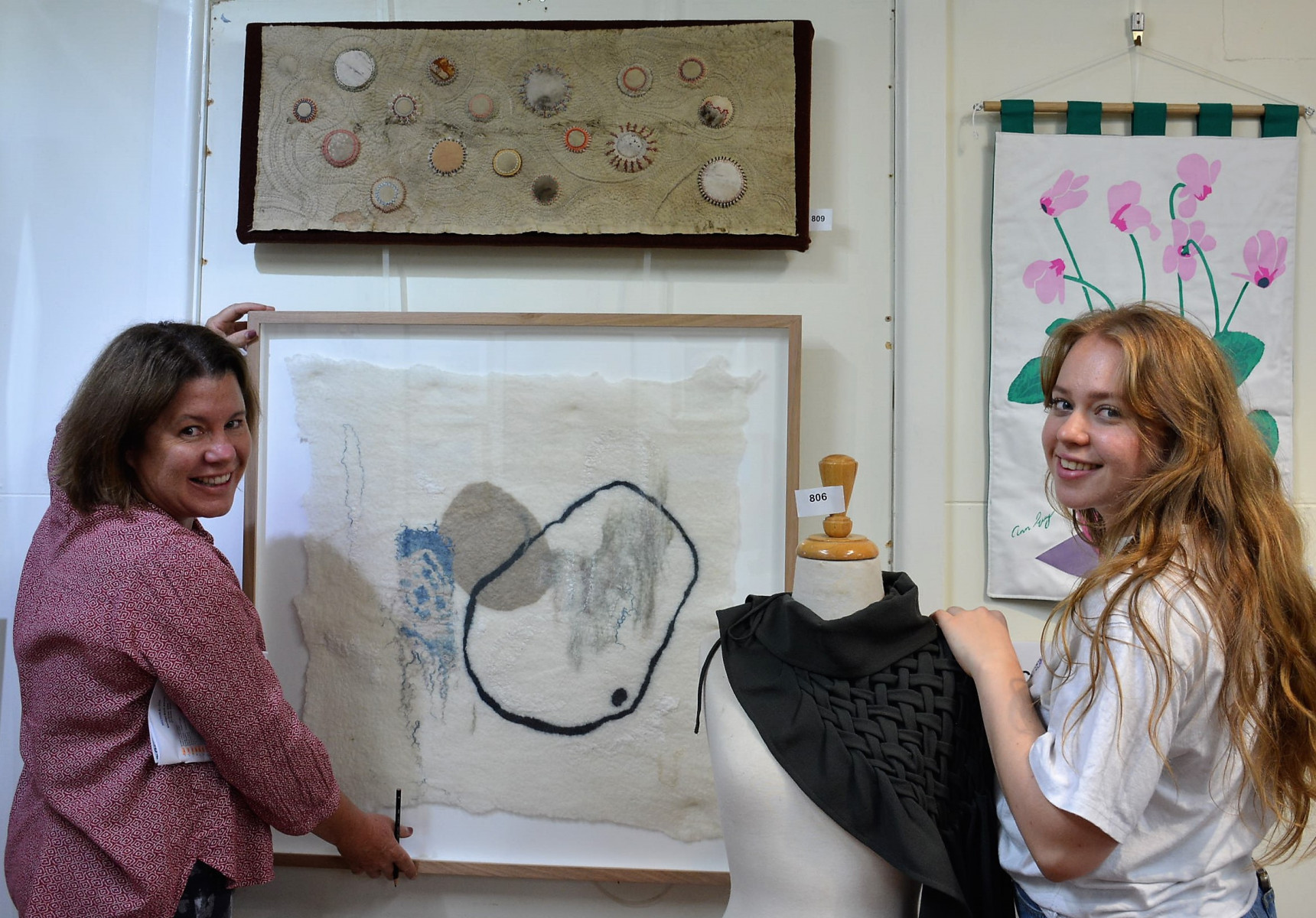 Tumut has a very strong reputation as one of the strongest and most competitive regional art shows in New South Wales. We are well supported by Sydney artists and beyond and the skill of the artists represented is tremendous, we again have received many innovative and powerful art works.

Gallery curator Jennie Forster
Landscape paintings usually dominate regional shows with still life, animals, portraits, abstracts as well as urban scenes and seascapes hung on Sunday by an enthusiastic band of volunteers. This group also voted on the 'Hanger's Choice' which will be revealed on the opening night
A visit to our local art space is a must for all creatives and those who just like to look. All paintings will be for sale. The Art Show is open daily from 10am – 4pm from Saturday March 27 to Sunday 1pm April 11. Entry is $5, concession $3 and School Children free. Contact us or call Jennie on 0409829419 for more information.