Great new workshops for 2021!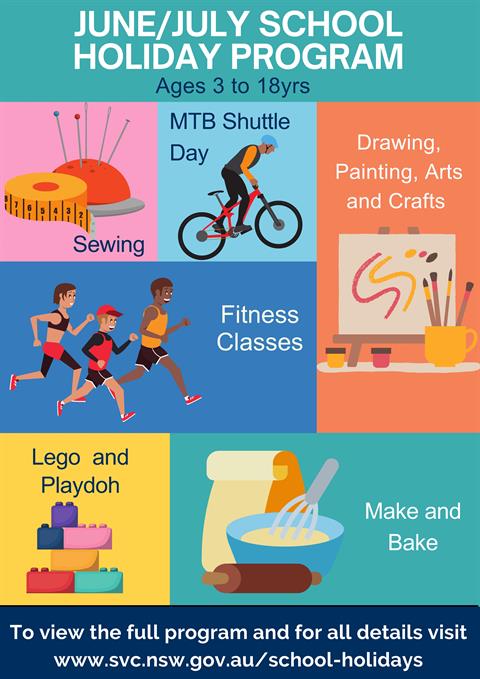 Local kids can enjoy a host of budget friendly activities, events and workshops during the school holidays.
The June/July Snowy Valleys school holiday program is jam-packed full of events for kids of all ages. The aim of the programs is to provide a variety of safe, affordable and rewarding recreation, leisure and skills development opportunities for young people.
Activities include drawing, painting, arts and crafts, boot camps, MTB shuttle day, baking, sewing and much more covering ages 3 – 18yrs
Any queries please get in touch with us via admin@tumutart.com.au or melissamartin.art@gmail.com
Alternatively, keep an eye on our Facebook page

Did you know the Tumut Art Society is registered with the NSW Creative Kids Program? This enables parents and carers of young students (4.5-18 years) to a $100 voucher towards creative activities.
Head to: https://www.service.nsw.gov.au/transaction/apply-creative-kids-voucher
To sign up for a class or for more information please send us an email:
admin@tumutart.com.au or melissamartin.art@gmail.com
Call 0408 965 466 or 6947 6785