The 5 Ways Gallery is open Thursday – Monday (10am – 3pm).
Entry is free and gift vouchers are available for the wide range of art and craft handmade artisan works.
The Lyle Baker Gallery hosts a range of monthly exhibitions. Current exhibition details below: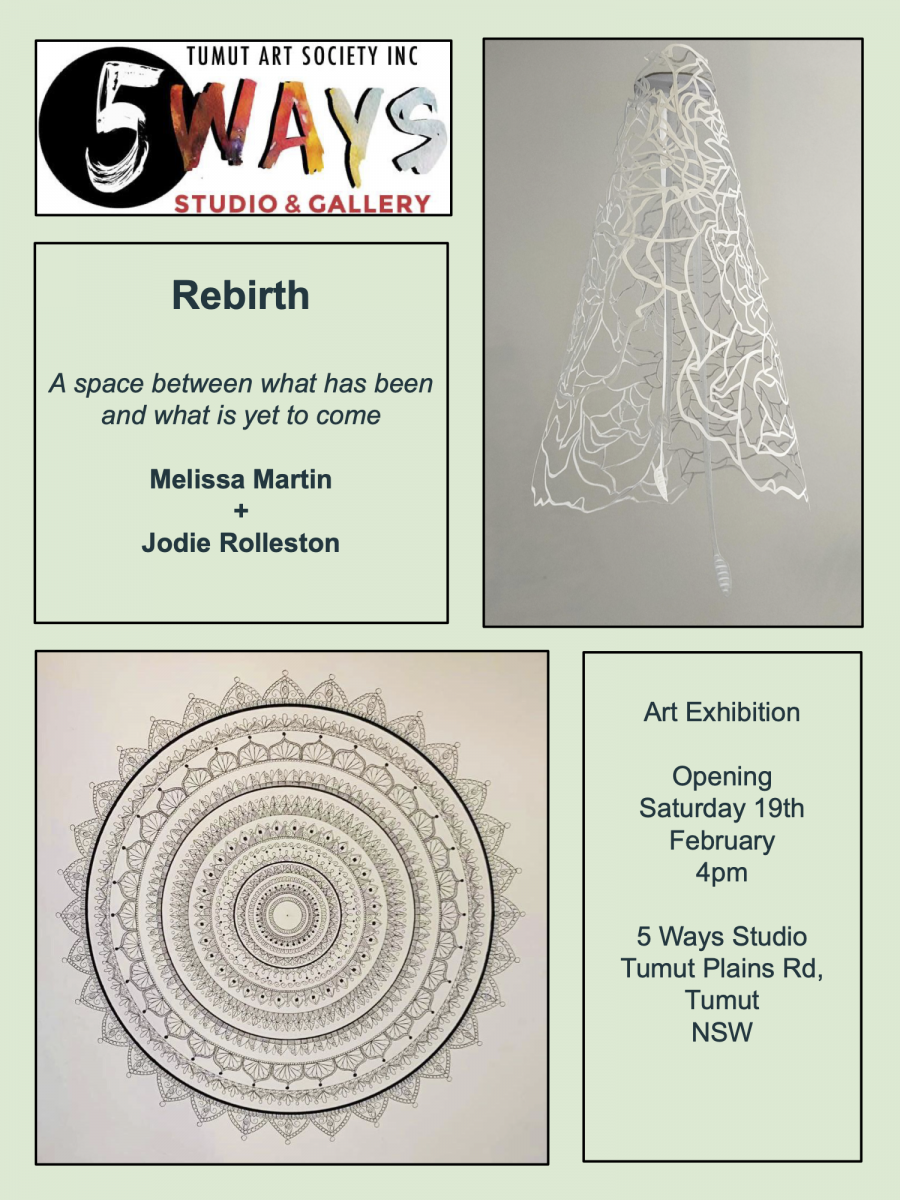 Each season of the year the members of the art society exhibit their works where they can be admired and purchased. Other exhibitions include the works of 'The potters and printmakers', 'Art with Class' showcasing the creations of the students at TAS both Adults and children, the Fibre artists and yearly TAS is the host of the Schools of the district with a student's exhibition.
Adjacent to the gallery is the gallery shop with a range of handmade local works of members. An extensive array of amazing fibre arts such as woven and silk dyed scarves, felted rugs, bowls and slippers, pottery, men's shed wooden items, hand painted cards and jewellery and much more is available.
For our Exhibition and calendar of events contact us at admin@tumutart.com.au